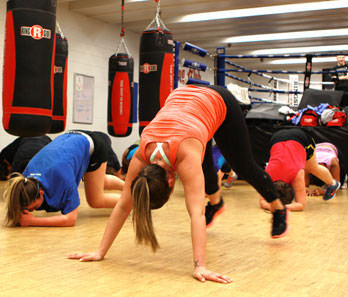 FAQ's
Will I make contact with anyone or will anyone make contact with me?
NO! Absolutely no body contact. You will work with the Coaches on the hand pads and use the heavy bags.
Do you have boxing gloves to borrow?
YES! We do! You may borrow them until you get your own.
What fitness level do I need to be at?
All fitness levels are welcome. We do give alternative exercises IF you cannot do the expected exercise if you are injured or legitimately incapable. However, we expect you to push and try until you fail.
What is the minimum age to join?
We ask that you are a minimum of 13 years old.
What should I wear/bring?
Wear your regular workout attire and we highly suggest running shoe's.
Make sure you drink plenty of water and eat workout friendly meals during the day you are going to attend.
Also please bring your completed New Member Intake Form.
Download the PDF below.
More questions?
Call Coach Colin (905) 391-1745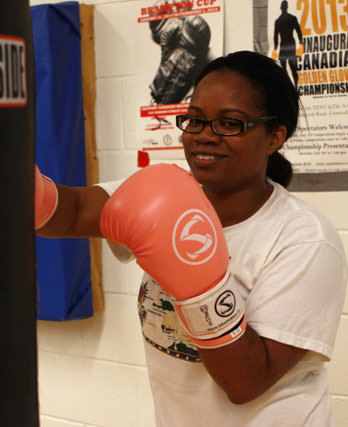 A few words from the ladies...
"I am so glad I found the Ajax Boxing Club 4 years ago. I needed some fitness changes to my life and the Ajax Women's Boxing Boot Camp has filled the spot perfectly. The coaches are fun, but push you to go your hardest and get the best out of your workout. They are not only coaches but have become friends. They truly want to see you healthy and succeed. I would highly recommend the Ajax Women's Boxing Boot Camp program to anyone who wants change and be challenged and see great results. The support of the women in the class is outstanding and no gym will ever give you the feeling of satisfaction
like you get at the ABC. Come on out and try it. I challenge you!" - Catherine T.