About Us
The Ajax Women's Boxing Boot Camp is unlike any other workout you have ever done. We train the AWBBC team using the same tried, tested, and true workouts that we train with our competitive fighting team.
Make no mistake this is not a boxercise class, it is a non-contact real boxing workout at a real fighting boxing club!
Be prepared to work hard and have fun!
The Ajax Women's Boxing Boot Camp is hosted by the Ajax Boxing Club.
The Ajax Boxing Club was founded in 1969. A member of Boxing Ontario since 1972. Throughout our 40 year history, we have been producing some of Canada's best athlete's competing at an international level. Whether you want to box competitively or for fitness, we have the program for you.
Serving all of Durham Region - Pickering / Ajax / Whitby / Oshawa / Brooklin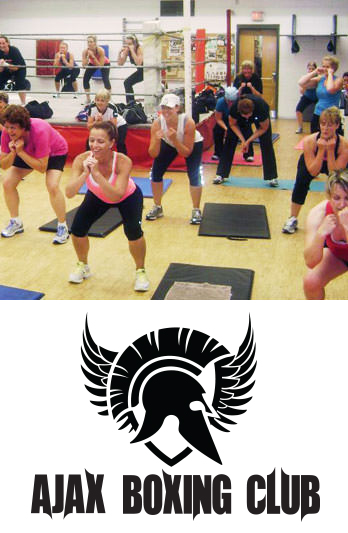 Our Coaches
Coach Colin - The Leader
Former boxer and Ontario Champion, Coach Colin has been coaching boxing since 1997. After training fighters for over a decade he ventured into group fitness classes including the Ajax Women's Boxing Boot Camp.
Coach Colin is a Level 2 boxing coach and has been the Ajax Boxing Clubs Head coach since 2005. His militaristic training style is very apparent while running his classes, however he still manages to make the classes fun and enjoyable.
Coach Colin has an endless body weight exercise archive so he is constantly challenging your body to do new things. Maximizing your performance each and every workout.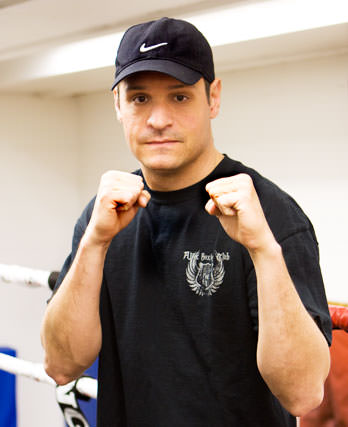 Coach Mike - The Work Out Master
Mike is constantly coming up with new and challenging class styles. Mike's class innovation along with the Ajax Boxing Clubs exercise archive equals absolute muscle confusion each every workout.
Mike is Level 2 boxing coach and a workout machine that eats, sleep's, and breathes fitness. Coach Mike has been instructing at the Ajax Boxing Club since 2008 and has been involved in Fitness for many years. After one of Coach Mike's classes you will feel that you left nothing out there and gave your workout your very best effort.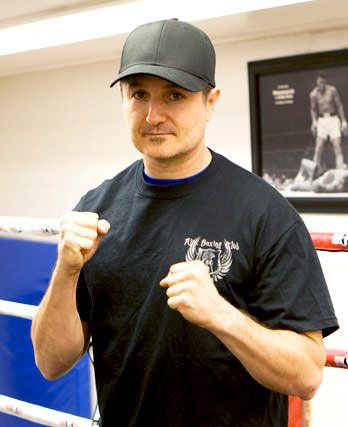 A few words from the ladies...
" The Ajax Women's Boxing Boot Camp has an amazing group of coaches that are constantly encouraging and pushing us to the next level.  They continue to challenge us with new and exciting workouts which help us to improve our stamina and fitness levels.  Not only did I join a great workout facility but I've met an amazing group of women that continuously support each other and a dedicated team of coaches." - Michelle R.